Here are a few tips to properly using the Factory or our P863 suspension pan jig for the 911 or 912 to replace the lower front suspension pan.
Before you do anything on the car, you must first mount the pan to the jig. This is best done on a large, flat surface with the pan flipped upside down.
Next, prop the "back" of the jig up so that when the front is sitting on the pan, the jig's back pads are parallel with the working surface.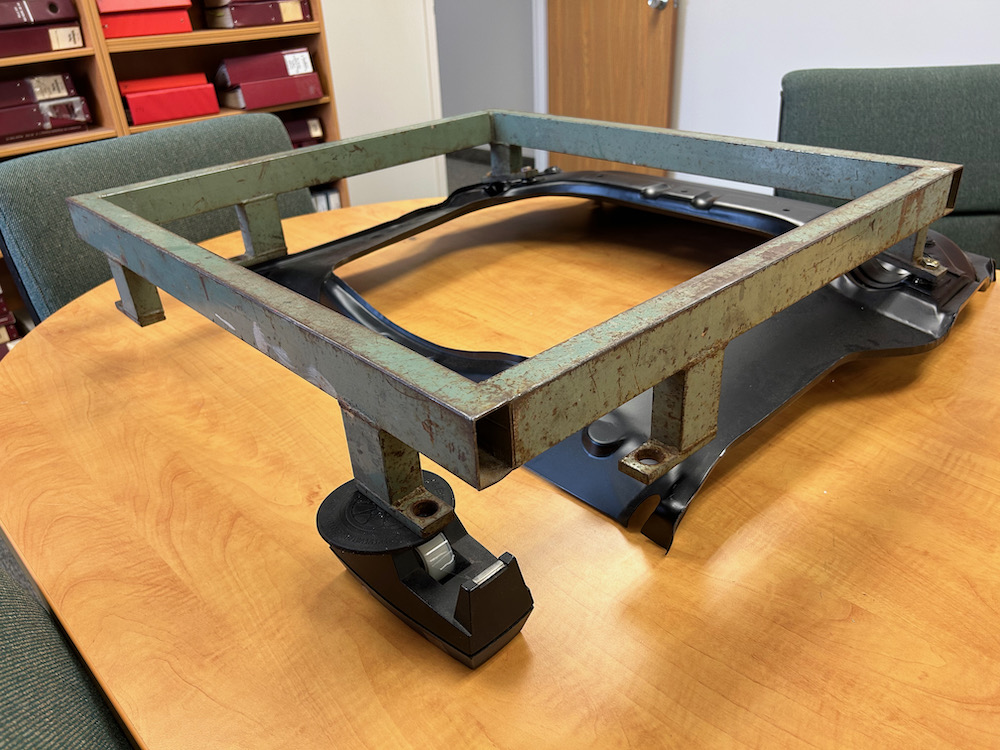 Next, thread the four torsion bar mounting bolts in just a little bit. Do not thread one in and expect that the rest will all just line up--they will not. You can put a little bit of weight with your hands on the center of the "U" of the pan to flatten it slightly-this can help you thread the bolts in that first bit without cross threading.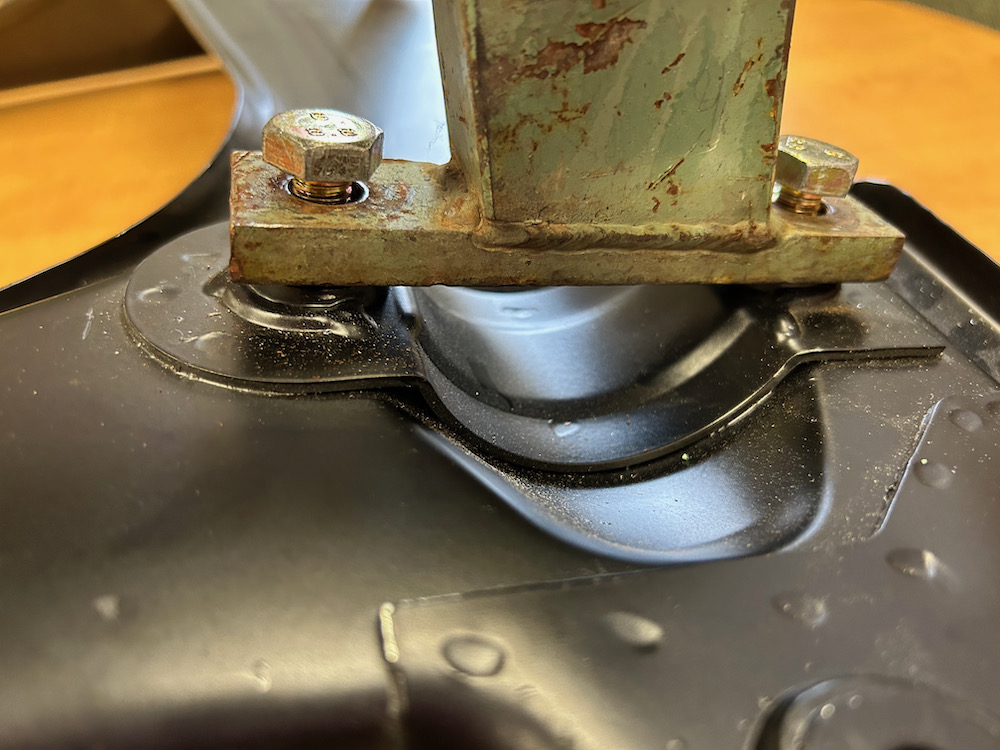 As you tighten the bolts in an alternating sequence, the suspension pan will conform to the "shape" of the jig and its pads. The pan is flexible—the jig is not.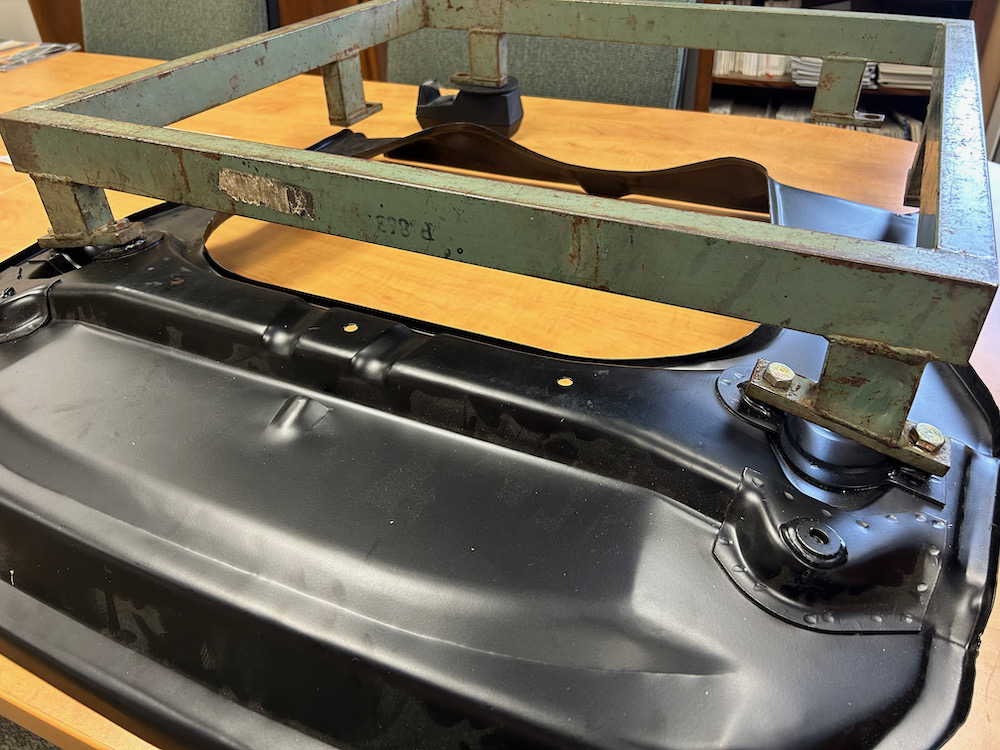 Once the pan is mounted securely to the jig, you can flip the assembly over and bolt the four rear pads to the existing holes in the car's chassis for the steering rack cross tube. Once you are certain that everything is lined up torqued down, you can start the welding process!
Buy Suspension Pan Stuff Here.